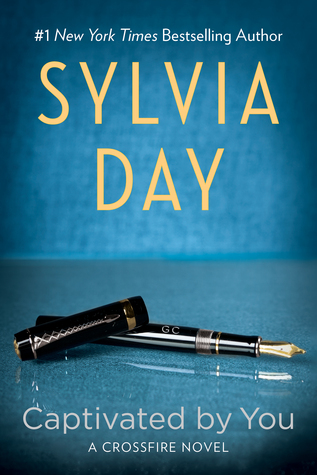 Blurb:
Gideon calls me his angel, but he's the miracle in my life. My gorgeous, wounded warrior, so determined to slay my demons while refusing to face his own. The vows we'd exchanged should have bound us tighter than blood and flesh. Instead they opened old wounds, exposed pain and insecurities, and lured bitter enemies out of the shadows. I felt him slipping from my grasp, my greatest fears becoming my reality, my love tested in ways I wasn't sure I was strong enough to bear. At the brightest time in our lives, the darkness of his past encroached and threatened everything we'd worked so hard for. We faced a terrible choice: the familiar safety of the lives we'd had before each other or the fight for a future that suddenly seemed an impossible and hopeless dream...
******
My Review:
My rating
: 3.5 "
Crossfire
" Stars
Cover
: 3
Gideon
: 5
Eva
: 3
As we dive into more Gideon and Eva I felt disconnected from the characters. Maybe because we have been waiting forever for this story to surface to our "purchase window" of all our e-readers.
I think Gideon and Eva were out of sync within this complicated chapter in their lives as a married couple now. As the story went on more and more problems rose to the surface with ex's and Cary. I thought they would of been over all that and trying to make a future as Mr. and Mrs.
Eva really got on my nerves a lot of the time she seemed self-centered and not really there for Gideon and all that he was trying to clear from his past demons.
So I gave this book 3.5 stars because of course the "
Sexy Times
" with this man could never ever go wrong he has you screaming "YES" from across the room. He's still his Alpha male as always but with a softer side. I wanted to dive into the book at times just to give him a big hug.
So if you intend to read this book I would probably advise you to wait till the next book is a little closer to coming out.
Enjoy and Happy Reading!!
******
Goodreads:
https://www.goodreads.com/book/show/17876893-captivated-by-you