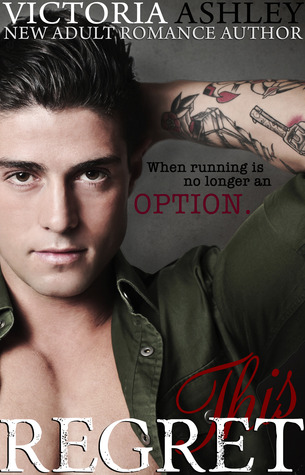 Description:
Phoenix has been stumbling through life since her brother Adric's tragic death but after eight years, she is finally piecing what remains together. She has a nice apartment, a steady job and not to mention a fresh new 'relationship' with her childhood friend, Kade Haze. He's the sexy boy next door she never even dreamed of falling for, but can't seem to stop the pull she feels toward him.
Just when life began to make sense again and a feeling of normalcy was on the horizon, Phoenix's carefully constructed walls come crashing down.
When walking into the tattoo shop one day, the last thing she's expecting to see is Kellan Haze, Adric's best friend no one has seen or heard from since the day they found her brother's body. He's nothing as she remembers him as a child, with his wild messy hair, tattoos that cover most of his undeniably sexy body and eyes so intense it makes her legs quiver with one look. The one thing even she can't deny is the instant rush she feels just by being in his presence.
But how can you choose between love and lust when one of these hold a dark secret, one that can crush your world to pieces and leave you gasping for air. Who can you trust when your mind is pulling you in two different directions and your heart has to choose for you?
The Haze brothers are sexy, daring and possibly . . . dangerous.
This Regret is a story of love, lust, betrayal and danger with an ending that no one saw coming.
My Review:
Loved it **4 Heart Strumming Stars**
Genre:
New Adult
,
Contemporary
,
Romance
Read in March 2014
was fortunate to find this book and amazing woman (Victoria) on FB. People were talking about this book when it first hit shelves and I was intrigued so I picked it up and started reading it almost right away. And no Regrets from me!
I found myself in a "Haze" from the beginning, loving both brothers Kade and Kellan. I had a hard time figuring out who I liked more. Their both so dreamy yet so different. Phoenix is having the same problem with Kade, he stuck be her side in her hard times (from her brother's death) the last 8 years and now they see each other in a different light.
But just as it starts getting a little to sensual Kellan comes strolling back into their lives and makes everything more complicated. And all the feelings Phoenix once had for him 8 years ago come back to the surface and she finds herself swooning over the the guy who is like sex on a stick.
"I promise you when I'm done, you will never have to question your beauty again because you're going to feel every inch of your worth." ~Kellan~
Can't wait to see what Victoria has up next as she's hard at work right now currently working on a Novella called "Slade"
I recommended this book if you have not yet read it or added it to you to be read list!
~My Teasers~
About the Author: