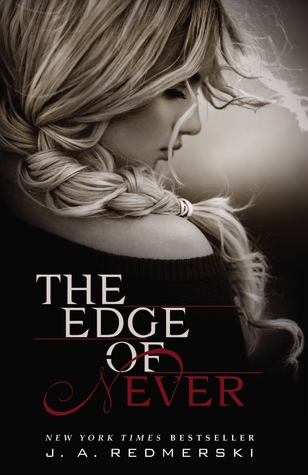 Description:
Twenty-year-old Camryn Bennett had always been one to think out-of-the-box, who knew she wanted something more in life than following the same repetitive patterns and growing old with the same repetitive life story. And she thought that her life was going in the right direction until everything fell apart.
Determined not to dwell on the negative and push forward, Camryn is set to move in with her best friend and plans to start a new job. But after an unexpected night at the hottest club in downtown North Carolina, she makes the ultimate decision to leave the only life she's ever known, far behind.
With a purse, a cell phone and a small bag with a few necessities, Camryn, with absolutely no direction or purpose boards a Greyhound bus alone and sets out to find herself. What she finds is a guy named Andrew Parrish, someone not so very different from her and who harbors his own dark secrets. But Camryn swore never to let down her walls again. And she vowed never to fall in love.
But with Andrew, Camryn finds herself doing a lot of things she never thought she'd do. He shows her what it's really like to live out-of-the-box and to give in to her deepest, darkest desires. On their sporadic road-trip he becomes the center of her exciting and daring new life, pulling love and lust and emotion out of her in ways she never imagined possible. But will Andrew's dark secret push them inseparably together, or tear them completely apart?
Due to sexual content and language, this book is recommended for 17+ – Adult Contemporary Women's – New Adult Fiction
My Review:
Genre:
Contemporary
,
Romance
,
Suspense
Read in April 2014
I feel in love with just this AH-Mazing Cover!
This is my first read from J.A. Redmerski! I feel in love with Andrew and Cameron's journey through their lives in just a matter of weeks...
This book took me from needing it to wanting it to never wanting to putting it down. The flame that was brought together by Cameron and Andrew was so hot, sweet, loving, caring, sexy and funny. The way they felt for one another you can feel it burning in every single page. Andrew had me in tears for a few of the chapters. He also can make your heart melt with his witty cocky living attitude.
Cameron was able to stand her own against him and I adored that in her character she's strong and not weak. She was ready to take on the crazy guy in the bus bathroom, but the man of her dreams was there to protect her.
Andrew's famous saying had me grasping my seat " If you were to let me fuck you, you would have to let me own you."
"I think that if past lives are real then we have been lovers in every single one of them. I've known you for a short time, but I feel like I've known you forever."
"I don't think you ever really fall
out
of love with someone. I think when you fall in love, like true love, it's love for life. All the rest is just experience and delusions."
~My Teasers~
Loved the ending so much So I will be picking up book 2 in the series to see their "Edge of Always"
If you have not picked this up I highly recommended it but have some tissues handy!
About the Author:
Born November 25, 1975, J.A. (Jessica Ann) Redmerski is a New York Times, USA Today and Wall Street Journal bestselling author. She lives in North Little Rock, Arkansas with her three children and a Maltese. She is a lover of television and books that push boundaries and is a huge fan of AMC's
The Walking Dead
.